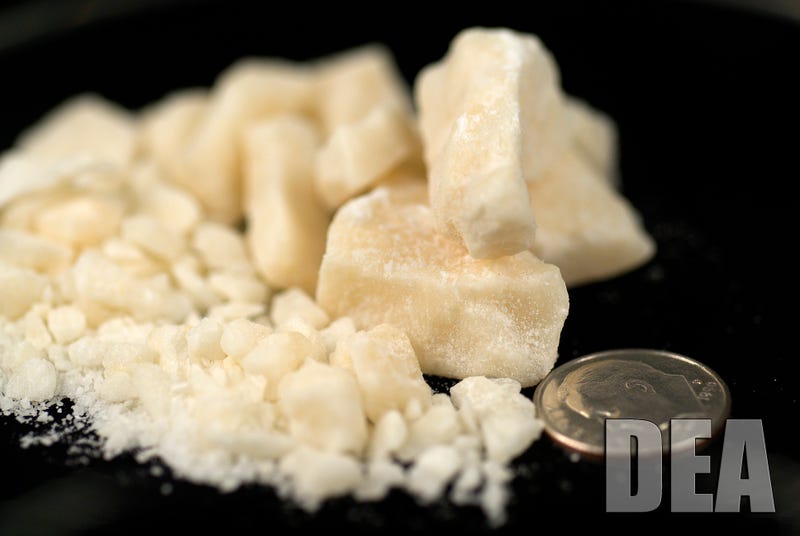 Aaron Romero says that he was struggling to overcome an addiction to crack cocaine when he was approached by federal agents in 2011 to assist in an drug investigation.
The government's payment for his services: all the sweet, sweet crack he could smoke.
Romero, 38, filed a lawsuit in U.S. District Court in Albuquerque on Monday against the Drug Enforcement Administration alleging that they purposely reignited his crack addiction to help them further their undercover investigation (which was given the astonishing codename "Operation Smack City") into the Las Vegas, New Mexico drug ring.
According to court documents, five DEA agents were named in the lawsuit—two special agents, one group supervisor, an assistant agent-in-charge and the overall agent in charge.
"The United States government and the defendants affirmatively and intentionally established a pattern of distribution of crack cocaine to (Romero) in order to utilize his addiction to crack cocaine to further the investigation and to 'stack drug related charges' against him," the lawsuit alleges.
Romero's attorney says that federal prosecutors later charged Romero with drug distribution, but those charges were dropped this past January.
A spokesperson with the U.S. Attorney's Office in Albuquerque declined to comment to the Associated Press on the lawsuit. Romero, whose lawyers say is now drug-free, is seeking $8.5 million for the damage to his personal relationships he says his fed-fueled crack addiction has caused.
Image via DEA