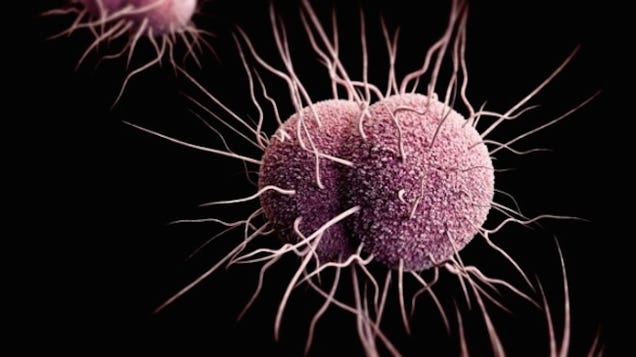 Public health officials are warning residents across eastern Washington and northern Idaho about an outbreak of gonorrhea—described as the biggest in the last 20 years.
Officials in Idaho say that the number of reported cases of the sexually-transmitted disease jumped over 300 percent in 2013, and are on a pace to top that number this year. Across the state line in Washington, health officials in Spokane say that the number of cases of gonorrhea has grown by over 50 percent in the last year.
According to the Idaho Panhandle Health District, which covers the five nothern-most counties in the state, officials counted just 15 gonorrhea cases in 2012 and 42 in 2013.
"Our numbers are relatively low, but the numbers are telling us we have a gonorrhea endemic," Jeff Lee, a district epidemiologist, told the Spokesman-Review. "We are interviewing people about where they meet people, and we are not finding a common ground. In 2007, it was bars and we put up fliers and handed out condoms."
The U.S. Center for Disease Control and Prevention says that women ages 15 to 24 are most at-risk for infection. The disease is typically asymptomatic in women, but can lead to serious health issues if left untreated, including infertility, pelvic pain and tubal pregnancy.
Health officials in Washington state say that they have increased staff to cover the rise in gonorrhea cases, but they say it's difficult to pinpoint any exact cause for the jump in cases.
"We've been interviewing more of the cases. And we do ask certain behavioral questions," says Washington STD controller Mark Aubin. "One of them is about drug use. And that's one of the things we're looking at closely. We don't have enough information yet though."
Officials say that they don't believe this outbreak to be related to any antibiotic-resistant "super"-strains of gonorrhea that have popped-up elsewhere in the world, and—at least so far—it is completely treatable with the drugs currently on hand.
Image via Latinpost.com